Soundtrack Information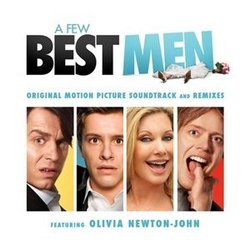 A Few Best Men - Soundtrack and Remixes
Release Date: February 7, 2012
Performed by
Olivia Newton-John
Format: CD
Music From
Purchase Soundtrack
Track Listing
1.
Weightless
2.
The Rain, the Park and Other Things [Lo Five Remix]
3.
The Nips Are Getting Bigger
4.
Daydream Believer [Chewfu Fix]
5.
The Pushbike Song [Pablo Calamari Remix]
6.
Wankered
7.
Afternoon Delight
8.
A Beautiful Morning
9.
Brand New Key [Archie Remix]
10.
Love Boat [Roulette Remix]
11.
Live It Up
12.
Sugar Sugar [Chewfu Fix]
13.
Living In the 70 S
14.
Devil Gate Drive [Chewfu Pvh Night Fever Remix]
15.
Georgie Girl [Roulette Remix]
16.
I Think I Love You [Chewfu Pvh Love Hurts Remix]
17.
Two Out of Three Ain T Bad [Lo Five Remix]
18.
Mickey [Chewfu Fix]
19.
Weightless [Punk Ninja Remix]
Track lengths not available for this album. If you have track length/time information for this album, please e-mail it to us at mail@soundtrack.net and we will add it to the database.
Missing Information?
If any information appears to be missing from this page, contact us and let us know!