Soundtrack Information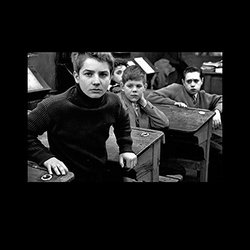 Francois Truffaut: Bandes Originales 1959-1962
Release Date: May 27, 2016
Format: Vinyl
Purchase Soundtrack
Track Listing
1.
SIDE A: Generique Et Car De Police
2.
Ecole Buissonniere
3.
Comment Voulez Vous
4.
Balzac Et Gymnastique
5.
Trinite Et Finale
6.
Comment Voulez Vous?
7.
L'Arbois
8.
Charlie
9.
Theme D'amour
10.
Poursuite
11.
SIDE B: Jules Et Jim
12.
Vacances
13.
Retrouvailles A L'Auberge De La Becasse
14.
Brouillard (version I)
15.
Jules Et Therese
16.
La Terre Promise
17.
Rixe
18.
Jim Et Catherine
19.
Le Cimetiere
20.
Le Tourbillon
Track lengths not available for this album. If you have track length/time information for this album, please e-mail it to us at mail@soundtrack.net and we will add it to the database.
Missing Information?
If any information appears to be missing from this page, contact us and let us know!