Soundtrack Information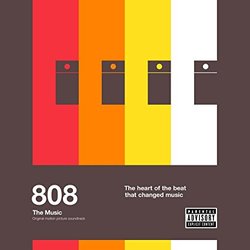 808: The Music - Vinyl
Release Date: November 25, 2016
Format: Vinyl
Music From
Purchase Soundtrack
Track Listing
1.
DISC 1: Planet Rock (Afrika Bambaataa & The Soulsonic Force)
2.
Paul Revere (Beastie Boys)
3.
Yo! Bum Rush The Show (Public Enemy)
4.
Hip Hop, Be Bop (Don't Stop) (Man Parrish)
5.
DISC 2: Play At Your Own Risk (Planet Patrol)
6.
Let The Music Play (Shannon)
7.
Set It Off (Strafe)
8.
DISC 3: It's Yours (T La Rock & Jazzy J)
9.
Flow Coma (808 State)
10.
Kickdrum (Felix da Housecat)
11.
DISC 4: What U Gon' Do (feat. Lil Scrappy) (Lil Jon & The East Side Boyz)
12.
Vibrate (Flux Pavilion)
13.
Gosh (Jamie xx)
14.
Nothing But Trouble (Instagram Models) (Lil Wayne & Charlie Puth)
Track lengths not available for this album. If you have track length/time information for this album, please e-mail it to us at mail@soundtrack.net and we will add it to the database.
Missing Information?
If any information appears to be missing from this page, contact us and let us know!