Soundtrack Information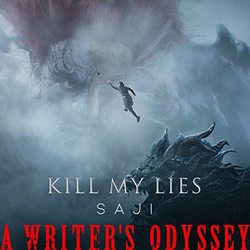 A Writer's Odyssey: Kill My Lies (Single)
Release Date: February 17, 2021
Performed by
Saji
Format: Digital
Music From
Purchase Soundtrack
From the Manufacturer
CMC Pictures has released Chinese singer-songwriter SAJI's soulful pop ballad "Kill My Lies," a new English song launching in support of newly released fantasy action film A Writer's Odyssey. Inspired by the fairytale phrase "once upon a time," the song opens with a Middle-Age fairytale feeling that shifts into a darker, lovesick chorus that, like the film, ruminates on the harm that can come from being unable to give up the past and live truly in the present. "Kill My Lies" was produced by Tommee Profitt (Migos, Josh Groban, Hunter Hayes).
Of her inspiration behind the song, SAJI shared, "Every fairytale starts with 'once upon a time,' a recollection of the past. But sometimes, what we need is in the present. 'Kill My Lies' asks each of us to unwrap the bandages of lies that hold us back. Always have hope, and always keep believing."
Missing Information?
If any information appears to be missing from this page, contact us and let us know!