Soundtrack Information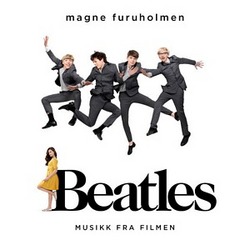 Beatles
Release Date: September 5, 2014
Format: Digital
Music From
Music By
Track Listing
1.
Come Together (Apparatjik, feat. Icona Pop & Erik Hassle)
2.
Moving On
3.
Kim's Triumph
4.
Strange How Wheels Turn...
5.
She Ig'nores Me, No, No, No
6.
As Happy-Go-Lucky As I Get
7.
Yesterday
8.
Revolution No 4181
9.
Et kyss til (Hvitmalt gjerde)
10.
Going On A Field Trip
11.
I Think I Could Be Happ
12.
Will She Or Won't She
13.
Kim's Waltz
14.
Sukker go salt (Rosenberg Allstars)
15.
A Silver Lining In Every Mushroom Cloud
16.
The Adventures Of The Not-So-Fab Four
17.
I See It Clearly Now
Track lengths not available for this album. If you have track length/time information for this album, please e-mail it to us at mail@soundtrack.net and we will add it to the database.
Missing Information?
If any information appears to be missing from this page, contact us and let us know!