Soundtrack Information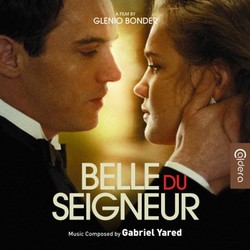 Belle du Seigneur
Caldera Records (CAL-C6008)
Release Date: April 13, 2015
Format: CD
Music From
Music By
Track Listing
| | | |
| --- | --- | --- |
| 1. | Générique Début | 2:19 |
| 2. | Solal Déguisé | 2:19 |
| 3. | Solal & Isolde | 1:42 |
| 4. | Danse | 6:15 |
| 5. | Maison Stresa | 1:15 |
| 6. | Isolde | 1:38 |
| 7. | Le Bal | 5:01 |
| 8. | Retrouvailles Solal & Ariane | 1:12 |
| 9. | Arrivée Mariette | 0:57 |
| 10. | Ariane Sur L'Ile | 3:45 |
| 11. | Cheval Plage | 1:42 |
| 12. | La Valse | 3:22 |
| 13. | Ariane | 4:06 |
| 14. | Ile | 1:39 |
| 15. | Mystères | 3:19 |
| 16. | Générique Fin | 3:44 |
| | Total Album Time: | 44:15 |
From the Manufacturer
Caldera Records is proud to present the original score for the movie Belle du Seigneur from 2011.
Gabriel Yared wrote a delicate, elegant and intimate score for symphony orchestra which is built around a fragile waltz which serves as the main theme of the soundtrack. The theme is surrounded by sorrowful string adagios, catchy melodies for solo instruments such as the clarinet and the piano as well as inspired suspense passages which Yared uses for demanding solo passages with complicated rhythms. Enjoy one of the most hauntingly beautiful scores by the Lebanese-born composer for the first time ever on CD.
As a bonus, we included an insightful interview with the musician who talks about his career and his approach to film music in general. The eighth CD-release of Caldera Records features a detailed booklet-text by Gergely Hubai and elegant artwork by Luis Miguel Rojas. The CD was produced by Stephan Eicke and John Elborg.
Missing Information?
If any information appears to be missing from this page, contact us and let us know!