Soundtrack Information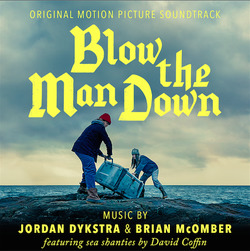 Blow the Man Down
Release Date: December 25, 2020
Format: Digital
Music From
Music By
Track Listing
1.
Blow the Man Down (Traditional)
2.
Blow the Man Down (Main Theme)
3.
Drink Up
4.
A Bag of Cash
5.
Pay Me What You Stole
6.
Dirty Job
7.
Blood Red Roses (Traditional)
8.
I Lost Control
9.
Fucking Cole Slaw
10.
Parlour Talk
11.
Gorsky (2)
12.
Ship in Distress (Traditional)
13.
Submerged
14.
Enid's Moment
15.
A Hole in the Head
16.
Drinking Up
17.
Cole Slaw
18.
To Oceanview
19.
Easter Cove
20.
The Maze
21.
Blood Red Roses (Traditional) (Alternate Take)
22.
Gorsky (1)
23.
Live a Little
24.
The Judgement
25.
Floater
26.
On Second Thought
Track lengths not available for this album. If you have track length/time information for this album, please e-mail it to us at mail@soundtrack.net and we will add it to the database.
Missing Information?
If any information appears to be missing from this page, contact us and let us know!