Soundtrack Information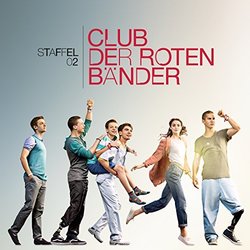 Club der roten Bander - Season 2
Release Date: November 25, 2016
Format: Digital
Music From
Track Listing
1.
Way Down We Go (Kaleo)
2.
Say Something (A Great Big World)
3.
In My Veins (Andrew Belle)
4.
Youth (Daughter)
5.
Look At Where You Are (Hot Chip)
6.
I Sing I Swim (Seabear)
7.
Straight To Hell [feat. Mick Jones] (Lily Allen)
8.
You Saved My Soul (Mighty Oaks)
9.
Heart Is Full (Mark Ronson Remix) (Miike Snow)
10.
Bloodline (Barbarossa)
11.
Brand New Day (Jylland)
12.
Promise (Ben Howard)
13.
Hold On For Your Life (Acoustic) (Sam Tinnesz)
14.
All Clear (Aidan Knight)
15.
Down (Jason Walker)
16.
Callow (Novo Amor)
17.
We Are ( Jylland)
18.
Glory Box (Portishead)
19.
Emma und Leo (Jens Oettrich)
Track lengths not available for this album. If you have track length/time information for this album, please e-mail it to us at mail@soundtrack.net and we will add it to the database.
Missing Information?
If any information appears to be missing from this page, contact us and let us know!