Soundtrack Information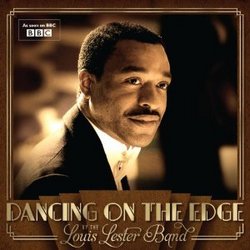 Dancing on the Edge
Release Date: January 14, 2013
Format: CD
Music By
Track Listing
1.
Dancing On The Moon
2.
Dead Of Night Express
3.
Downtown Uptempo
4.
Lovelorn Blues
5.
On Top Of The World
6.
Here To Stay
7.
This Girl's Going Far
8.
Sweet Mary Jane
9.
Things Are Looking Up – It's Christmas!
10.
It's Got A Grip On Me
11.
Dowagers' Delight
12.
Crazy In A Mood For Love
13.
Down River
14.
Blue Sky In Bermondsey
15.
Big Ben Blues
16.
Mayfair Strut
17.
When I Dream Of You
18.
Lead Me On
19.
Dancing On The Moon (Carla's Version)
Track lengths not available for this album. If you have track length/time information for this album, please e-mail it to us at mail@soundtrack.net and we will add it to the database.
Missing Information?
If any information appears to be missing from this page, contact us and let us know!