Soundtrack Information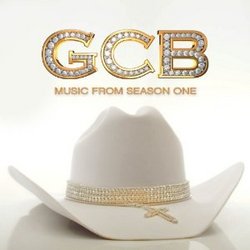 GCB: Music From Season 1
Release Date: May 8, 2012
Format: CD
Purchase Soundtrack
Track Listing
1.
Good Girls Gone Bad (The JaneDear Girls)
2.
Cross My Heart (Emily West)
3.
Can't Behave (Brett Eldredge)
4.
Jesus Take The Wheel (Kristin Chenoweth)
5.
If You Don't Love Jesus Go To Hell (Billy Joe Shaver)
6.
If I'm Gonna Be Bad (Joanna Cotten)
7.
Sometimes It Takes Balls To Be A Woman (Elizabeth Cook)
8.
Between Church and Elvis (Jaime Hanna)
9.
Blessed Be The Ties That Bind (Kristin Chenoweth)
10.
Dangerous (Dean Alexander)
11.
Better In Texas (Rick Trevino)
12.
I Feel A Sin Comin' On (Jason McCoy)
Track lengths not available for this album. If you have track length/time information for this album, please e-mail it to us at mail@soundtrack.net and we will add it to the database.
Missing Information?
If any information appears to be missing from this page, contact us and let us know!