Soundtrack Information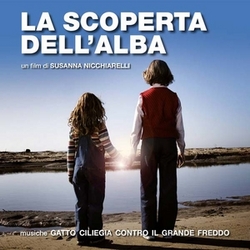 La scoperta dell'alba
Release Date: February 2013
Format: CD
Music From
Track Listing
1.
Sabbia d'oro
2.
Ho chiuso i miei occhi
3.
Babele
4.
L'irréparable
5.
L'abbandono
6.
Dissolvenza incrociata
7.
Labbandono (una seconda telefonata)
8.
La mia voce lontanissima
9.
L'imbrunire
10.
Cronaca rossa
11.
99 Luftballons (Nena)
12.
Video Killed The Radio Star (The Buggles)
13.
La scoperta dell'alba (Subsonica)
Track lengths not available for this album. If you have track length/time information for this album, please e-mail it to us at mail@soundtrack.net and we will add it to the database.
Missing Information?
If any information appears to be missing from this page, contact us and let us know!