Soundtrack Information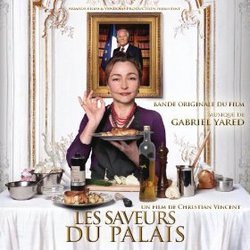 Les saveurs du palais
Release Date: September 17, 2012
Format: CD
Music From
Music By
Track Listing
1.
En guise d'entrée
2.
Course à l'Elysée
3.
Les cuisines du palais
4.
Thème d'Hortense
5.
Prélude au palais
6.
Mélange de saveurs
7.
Piano en cuisine
8.
Changement de régime
9.
Dernier repas sur l'île
10.
Crème "Mémé"
11.
On vous fait des misères
12.
Un tunnel au Far-West
13.
Mr le Président
14.
Nouveau départ
Track lengths not available for this album. If you have track length/time information for this album, please e-mail it to us at mail@soundtrack.net and we will add it to the database.
Missing Information?
If any information appears to be missing from this page, contact us and let us know!