Soundtrack Information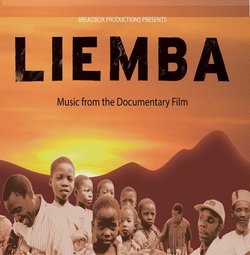 Liemba
Release Date: October 30, 2013
Format: CD
Music From
Purchase Soundtrack
Track Listing
1.
Liemba
2.
Wandadaru Wote
3.
Cadette (acoustic)
4.
MV Liemba
5.
Uloi
6.
Kibule
7.
Magumwe
8.
Dunia Hi Jamani
9.
Ingilid
10.
My Evalyne
11.
Kula Mogebulla
12.
Tanzanian National Anthem
13.
Nyerere
14.
We Are the Same
15.
Enyi Wakristo
16.
Cadette
17.
Liemba Chant
Track lengths not available for this album. If you have track length/time information for this album, please e-mail it to us at mail@soundtrack.net and we will add it to the database.
Missing Information?
If any information appears to be missing from this page, contact us and let us know!