Soundtrack Information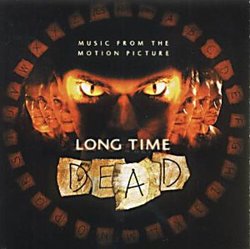 Long Time Dead
Release Date: January 21, 2002
Format: CD
Music From
Purchase Soundtrack
Track Listing
1.
Sleepy Language (Layo & Bushwacka)
2.
The Theme (DBX)
3.
Nextisms (MJ Cole)
4.
Dark Horse (Raw Deal)
5.
Waiting Line (Zero 7)
6.
Long Time Dead (Colonel Red)
7.
Sure Thing (Edit (St Germain)
8.
Life's Too Shorr (Ed Case)
9.
Out Of The Game (Different Bass Mix) (Roni Size / Reprazent)
10.
Cat People (Putting Out The Fire (Krust feat. Leonie Laws)
Track lengths not available for this album. If you have track length/time information for this album, please e-mail it to us at mail@soundtrack.net and we will add it to the database.
Missing Information?
If any information appears to be missing from this page, contact us and let us know!