Soundtrack Information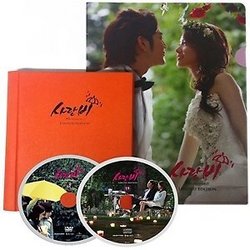 Love Rain
Release Date: September 25, 2012
Format: CD
Purchase Soundtrack
Track Listing
1.
Love Rain / Jang
2.
You Cause / Tiffany (SNSD)
3.
Love like rain, / Nayungwon
4.
First love / During a lifetime BG BG
5.
Fate / Seo Bureau
6.
When it rains, raining / A lifetime BG during BG
7.
Love Rain / Jang Seo Bureau
Track lengths not available for this album. If you have track length/time information for this album, please e-mail it to us at mail@soundtrack.net and we will add it to the database.
Missing Information?
If any information appears to be missing from this page, contact us and let us know!