Soundtrack Information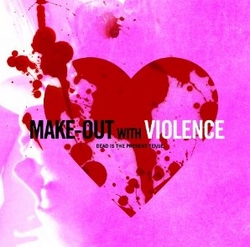 Make-Out with Violence
Release Date: October 25, 2010
Performed by
The Non-Commissioned Officers
Format: Vinyl
Music From
Purchase Soundtrack
Track Listing
1.
SIDE A: Flour
2.
Radar Heart (Rody Please)
3.
Over the Banister
4.
Cinderella
5.
Ride
6.
Poison Lust
7.
SIDE B: Frozen Tongue
8.
No Means No
9.
Sweet Eleanor
10.
You Don't Even Know Her
11.
Anyway OK
12.
Spidertown
Track lengths not available for this album. If you have track length/time information for this album, please e-mail it to us at mail@soundtrack.net and we will add it to the database.
Missing Information?
If any information appears to be missing from this page, contact us and let us know!