Soundtrack Information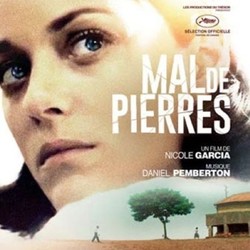 Mal de pierres (From the Land of the Moon)
Release Date: October 21, 2016
Format: CD
Music By
Track Listing
1.
26 Rue Commines, Lyon
2.
La fuite
3.
Gabrielle
4.
Un nouveau depart
5.
La cure (L'arrivee)
6.
Sexe (I)
7.
La Foret
8.
Sur la route (I)
9.
Les soins
10.
La separation
11.
Fin de la cure
12.
Sexe (II)
13.
La cure (Le Depart)
14.
Les Lettres
15.
Retour a Lyon
16.
Sur la route (II)
17.
Une autre realite
18.
Memoires incertaines
19.
Une nouvelle vie
Track lengths not available for this album. If you have track length/time information for this album, please e-mail it to us at mail@soundtrack.net and we will add it to the database.
Missing Information?
If any information appears to be missing from this page, contact us and let us know!