Soundtrack Information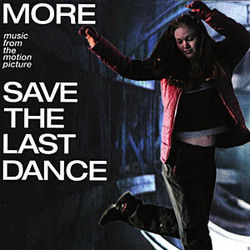 More Music from Save the Last Dance
Release Date: June 12, 2001
Format: CD
Music From
Purchase Soundtrack
Track Listing
1.
Da Rockwilder (Method Man & Redman)
2.
Let's Get Crunk (Shawty Redd)
3.
So Special (World Beaters)
4.
Hate The Playaz (Audrey Martells)
5.
Dance Floor (Ta-Gana)
6.
I Can Tell (Jesse Powell)
7.
When It Doesn't Matter (Angela Ammons)
8.
Do Things (Sy Smith)
9.
Where Ya At (Fat Moon Scoop)
10.
Bust Off (Medina Green)
11.
You Don't Really Want Some (Blaqout)
12.
Bounce (Jr Youing)
13.
In For Cream (Blaqout)
Track lengths not available for this album. If you have track length/time information for this album, please e-mail it to us at mail@soundtrack.net and we will add it to the database.
Missing Information?
If any information appears to be missing from this page, contact us and let us know!