Soundtrack Information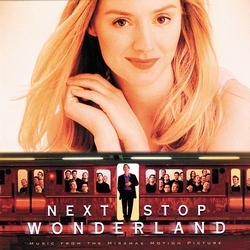 Next Stop Wonderland
Release Date: August 11, 1998
Format: CD
Music From
Purchase Soundtrack
Track Listing
1.
Batucada
2.
Mas Que Nada Listen
3.
Stay Listen
4.
Crossed Paths
5.
Triste
6.
Os Grilos (Crickets Sing for Ana Maria)
7.
One Note Samba/The Girl from Ipanema
8.
The Therapist
9.
Corcovado (Quiet Nights of Quiet Stars)
10.
The Suitors
11.
Baia
12.
O Beijo (The Kiss)
13.
Aquarela Do Brasil
14.
Desafinado
15.
The Finale
16.
O Pato (The Duck)
Track lengths not available for this album. If you have track length/time information for this album, please e-mail it to us at mail@soundtrack.net and we will add it to the database.
Missing Information?
If any information appears to be missing from this page, contact us and let us know!