Soundtrack Information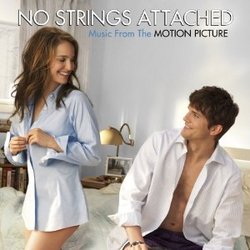 No Strings Attached
Release Date: February 22, 2011
Formats: CD, Digital
Music From
Purchase Soundtrack
Track Listing
1.
I Wanna Sex You Up (Color Me Badd)
2.
What Good Is A Boy (Lanchen)
3.
Click, Click, Click, Click (Bishop Allen)
4.
Bang Bang (feat. Q-Tip & MNDR) (Mark Ronson & The Business Intl.)
5.
99 Problems (Hugo)
6.
Bossa Nova Baby (Viva Elvis) (Elvis Presley)
7.
Bleeding Love (Leona Lewis)
8.
Untitled (How Does It Feel) (D'Angelo)
9.
I Will Let You Go (Daniel Ahearn)
10.
It Was You (Robbie Nevil)
11.
Rock It (Little Red)
12.
Love Lost (The Temper Trap)
13.
Rhythm of Love (Plain White T's)
Track lengths not available for this album. If you have track length/time information for this album, please e-mail it to us at mail@soundtrack.net and we will add it to the database.
Missing Information?
If any information appears to be missing from this page, contact us and let us know!