Soundtrack Information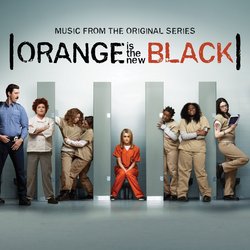 Orange is the New Black
Release Date: May 13, 2014
Formats: CD, Digital, Vinyl
Track Listing
1.
You've Got Time (Regina Spektor)
2.
Walkin Up The Road (Betty Davis)
3.
Move And Groove Together (Latimore)
4.
Gangsta (TuneYards)
5.
I'll Take You There (The Staple Singers)
6.
Milkshake (Kelis)
7.
Walking Backwards (Leagues)
8.
Kickface (Little Foot Long Foot)
9.
Sunday Morning (Velvet Underground)
10.
Living This Life Makes It Hard (The Dutchess and The Duke)
11.
Chicken (Nancy Cassidy)
12.
Baby Face (Whispering Jack Smith)
Track lengths not available for this album. If you have track length/time information for this album, please e-mail it to us at mail@soundtrack.net and we will add it to the database.
Missing Information?
If any information appears to be missing from this page, contact us and let us know!