Soundtrack Information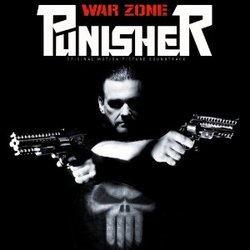 Punisher: War Zone
Release Date: November 24, 2008
Format: CD
Music From
Purchase Soundtrack
Track Listing
1.
War Zone (Rob Zombie)
2.
Final Six (Slayer)
3.
Phsychosocial (Slipknot)
4.
Historia Calamitatum (Rise Against)
5.
Fallen (Seether)
6.
Bulletproof (Kerli)
7.
Take Me Away (7 Days Away)
8.
The Past Is Proof (Senses Fail)
9.
Butterfly Wings (Machines Of Loving Grace)
10.
Genesis (Justice)
11.
Showdown (Pendulum)
12.
Refuse/Resist (Hatebreed)
13.
Lunatic (Static-X)
14.
Days Of Revenge (Ramallah)
Track lengths not available for this album. If you have track length/time information for this album, please e-mail it to us at mail@soundtrack.net and we will add it to the database.
Missing Information?
If any information appears to be missing from this page, contact us and let us know!