Soundtrack Information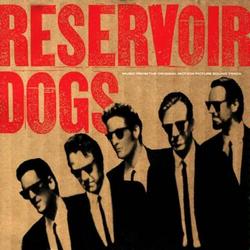 Reservoir Dogs
MCA (MCAD 10541)
Release Date: October 13, 1992
Format: CD
Music From
Purchase Soundtrack
Track Listing
1.
And Now Little Green Bag...
2.
Little Green Bag
3.
Rock Flock Of Five
4.
Hooked On A Feeling
5.
Bohemiath
6.
I Gotcha
7.
Magic Carpet Ride
8.
Madonna Speech
9.
Fool For Love
10.
Super SOunds
11.
Stuck In The Middle With You
12.
Harvest Moon
13.
Let's Get A Taco
14.
Keep On Truckin'
15.
Coconut
16.
Home Of Rock
Track lengths not available for this album. If you have track length/time information for this album, please e-mail it to us at mail@soundtrack.net and we will add it to the database.
Missing Information?
If any information appears to be missing from this page, contact us and let us know!