Soundtrack Information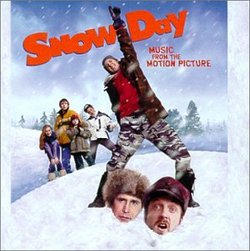 Snow Day
Release Date: February 8, 2000
Formats: CD, Cassette
Music From
Purchase Soundtrack
Track Listing
1.
Another Dumb Blonde (Hoku)
2.
My Heart's Saying Now (Jordan Knight)
3.
The Reason Why (LFO)
4.
Still (98 Degrees)
5.
Picture Of You (Boyzone)
6.
Lifetime Affair (Mytown)
7.
There She Goes (Sixpence None The Richer)
8.
Come On Come On (Smash Mouth)
9.
Say You Love Me (Radio Edit) (Dina Carroll)
10.
Wasting My Life (The Hippos)
11.
Noise Brigade (The Mighty Mighty Bosstones)
12.
Waiting For A Girl Like You (Foreigner)
Track lengths not available for this album. If you have track length/time information for this album, please e-mail it to us at mail@soundtrack.net and we will add it to the database.
Missing Information?
If any information appears to be missing from this page, contact us and let us know!