Soundtrack Information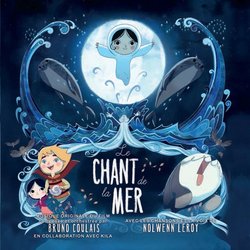 Le chand de la Mer
Release Date: December 8, 2014
Format: CD
Music From
Music By
Track Listing
1.
Le chant de la mer (Nolwenn Leroy)
2.
The Mother's Portrait
3.
The Sea Scene
4.
The Song (Lisa Hannigan)
5.
The Key in the Sea
6.
The Derry Tune (Kila)
7.
In the Streets
8.
Dance with the Fish
9.
The Seals
10.
Something is Wrong (Nolwenn Leroy)
11.
Run
12.
Head Credits (Nolwenn Leroy)
13.
Get Away
14.
Help
15.
Sadness
16.
Molly (Slim Pezin)
17.
I Hate You
18.
Who Are You
19.
The Storm
20.
Katy's Tune (Kila)
21.
In the Bus (Nolwenn Leroy)
22.
The Thread (Nolwenn Leroy)
23.
Amhrán na farraige (Lisa Hannigan)
24.
La chanson de la mer (berceuse) (Nolwenn Leroy)
25.
Song of the Sea (lullaby) (Nolwenn Leroy)
Track lengths not available for this album. If you have track length/time information for this album, please e-mail it to us at mail@soundtrack.net and we will add it to the database.
Missing Information?
If any information appears to be missing from this page, contact us and let us know!