Soundtrack Information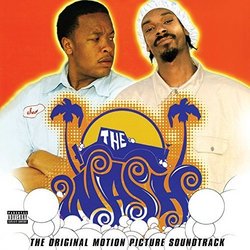 The Wash
Release Date: February 19, 2016
Format: Vinyl
Music From
Purchase Soundtrack
Track Listing
Disc 1: The Wash
1.
SIDE A: On the Blvd. (Dr. Dre, feat. Snoop Dogg & Jelly Roll)
2.
Benefit of the Doubt (Truth Hurts, feat. Shaunta)
3.
Blow My Buzz (D12)
4.
Bring 2 - Bilal (produced by James Poyser & Vikter Duplaix)
5.
SIDE B: Bad Intentions (Dr. Dre feat. Knoc-turn'al)
6.
Get Fucked Up With Me (Xzibit)
7.
My High (Yero)
8.
Holla (Busta Rhymes)
9.
Bubba Talk (Bubba Sparxxx)
Disc 2: The Wash
1.
SIDE C: Good Lovin' (Shaunta)
2.
Riding High (Daks, feat. R.C.)
3.
Gotta Get Dis Money (Soopafly)
4.
Don't Talk Shit (Ox)
5.
SIDE D: Everytime (Toi)
6.
Str8 West Coast (Knoc-turn'al)
7.
No (Joe Beast)
8.
The Wash (Dr. Dre, feat. Snoop Dogg)
Track lengths not available for this album. If you have track length/time information for this album, please e-mail it to us at mail@soundtrack.net and we will add it to the database.
Missing Information?
If any information appears to be missing from this page, contact us and let us know!