Soundtrack Information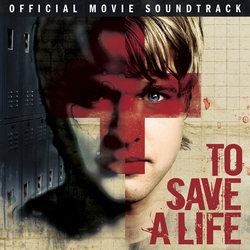 To Save a Life
Release Date: January 21, 2010
Format: Digital
Music From
Track Listing
1.
Boom (Da Enforcerz)
2.
500,000 Boomin' Watts (Flynn Adam)
3.
Bounce (J-Rus)
4.
Dare You to Move (Switchfoot)
5.
Fall Back (Bobby Taylor)
6.
Outsider (The Daylights)
7.
Golden Thread (Joy Williams)
8.
Sunset Cliffs (Paul Wright)
9.
Go Together (Jillian Edwards)
10.
Rollercoaster (Kendall Payne)
11.
Hero (Red Pill Mix) (Superchick)
12.
Future Plans (Timothy Michael Wynn)
Track lengths not available for this album. If you have track length/time information for this album, please e-mail it to us at mail@soundtrack.net and we will add it to the database.
Missing Information?
If any information appears to be missing from this page, contact us and let us know!