Soundtrack Information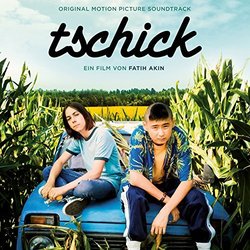 tschik
Release Date: September 9, 2016
Format: CD
Music From
Track Listing
1.
Intro (Vince Pope)
2.
Hurra die Welt geht unter [Radio Edit] (K.I.Z, feat. Henning May)
3.
Genius Of Love (Tom Tom Club)
4.
Thomas Anders (Beginner, feat. Megaloh)
5.
French Disko (Beatsteaks vs. Dirk von Lowtzow)
6.
Canned Tomatoes (Whole) (Courtney Barnett)
7.
Car Spin (Vince Pope)
8.
Ballade pour Adeline (Richard Clayderman)
9.
Affe sucht Liebe (Alex Christensen Remix) (Fraktur)
10.
Good Better Best (Y'akoto)
11.
Out Of The Black (Royal Blood)
12.
Tennis (Vince Pope)
13.
Goosebumps (Seeed)
14.
Willkommen im Dschungel (Bilderbuch)
15.
Waha Here We Come (Vince Pope)
Track lengths not available for this album. If you have track length/time information for this album, please e-mail it to us at mail@soundtrack.net and we will add it to the database.
Missing Information?
If any information appears to be missing from this page, contact us and let us know!