Soundtrack Information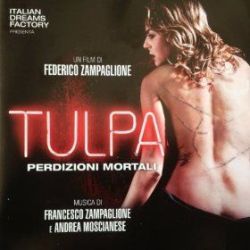 Tulpa - Perdizioni mortali
Limited Vinyl Edition
Cinedelic (CNLP14-1)
Release Date: April 4, 2014
Format: Vinyl
Music From
Music By
Track Listing
1.
SIDE A: Tulpa
2.
Phurba
3.
Lonely Nights
4.
Working My Ass Off
5.
Black Meditation
6.
SIDE B: Aftermath Blues
7.
2. Kiran's Theme
8.
3. Italian Giallo
9.
4. Lisa's Theme
10.
5. Monk's Dream
11.
6. Bloody Radio
Track lengths not available for this album. If you have track length/time information for this album, please e-mail it to us at mail@soundtrack.net and we will add it to the database.
Missing Information?
If any information appears to be missing from this page, contact us and let us know!