Soundtrack Information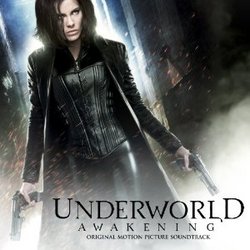 Underworld: Awakening
Release Date: January 17, 2012
Formats: CD, Digital
Music From
Purchase Soundtrack
Track Listing
| | | |
| --- | --- | --- |
| 1. | Made of Stone (Renholdër Remix) (Evanescence) | 3:15 |
| 2. | Heavy Prey (Lacey Sturm of Flyleaf feat. Geno Lenardo) | 4:16 |
| 3. | Blackout (Renholdër Remix) (Linkin Park) | 5:03 |
| 4. | Apart (Renholdër Remix) (The Cure) | 6:37 |
| 5. | Killer & a Queen (Stella Katsoudas of Sister Soleil feat. Geno Lenardo) | 5:35 |
| 6. | Watch Yourself (Renholdër Remix) (Ministry) | 4:14 |
| 7. | Trip the Darkness (Ben Weinman Remix) (Lacuna Coil) | 3:46 |
| 8. | Young Blood (Renholdër Remix) (The Naked and Famous) | 4:07 |
| 9. | It Rapes All In Its Path (Black Light Burns) | 5:54 |
| 10. | The Posthumous Letter (William Control) | 4:04 |
| 11. | How'm I Supposed to Die (Civil Twilight) | 3:19 |
| 12. | Consolation Prize (& SONS) | 3:28 |
| 13. | Liar (Revenant mix by 8MM) (8MM) | 7:02 |
| 14. | You Won't See The Light (Ryan T.Hope of The Lifeline feat. Geno Lenardo) | 3:53 |
| 15. | Bottle of Pain (Combichrist) | 4:05 |
| 16. | Intruder (Collide) | 4:37 |
| 17. | Exit Wounds (Justin Lassen Remix) (Justin Lassen feat. Silent Fury) | 4:03 |
| | Total Album Time: | 77:18 |
From the Manufacturer
Original Motion Picture Soundtrack (Various Artists). The vampire warrioress Selene, escapes imprisonment to find herself in a world where humans have discovered the existence of both Vampire and Lycan clans and are conducting an all-out war to eradicate both immortal species.
Missing Information?
If any information appears to be missing from this page, contact us and let us know!