Movie Information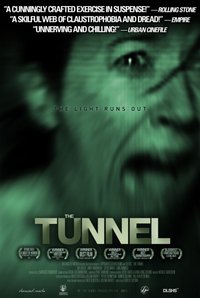 The Tunnel
Released: August 5, 2011
Movie Purchasing Links
Soundrack Albums
There are no soundtrack albums in our database for this title. If this is incorrect, please contact us.
Song Credits
"Popocatepetel Twist"


(Giuseppe Mengezzi/Banyel Gerard/Lucica Marisse/dt. Text: Hans Bradtke)
performed by Salon - Orchester Berliner
Published by Musik-Edition Europaton/Peter Schaeffers
Courtesy of teamWorx Produktion fur Kine und fernsehem GmbH

"Kauf Dir einen bunten Luftballon"


(Antes Prefes / Aldo von Pinelli)
performed by Salon - Orchester Berliner
Published by 1944 CINETON-VERLAG GMBH, Hamburg
Courtesy of teamWorx Prouktion fur Kine and fernsehem GmbH

"Jedes Madchen auf Erden"


(Adam and Eve)
(Paul Anka/dt. Text: Hans Brandtke)
performed by Peter Kraus
Published by Spanka Music, EMI Music Publishing Germany GmbH
Courtesy of 1960[?] Polyder GmbH ex 5547882 Polydor

"La Paloma"


(Michael Jary/Trad.: Sebastian Yradler)
performed by Rosita Serane
Published by Musikverlag edition cinema

"Unitas Instrumental"


(Joseph Haydn / Hans Eisler / Bielmar Pusehel / Werear Schmitt)
performed by Readfunkerchester Berlin
Published by Aucivom GmbH / Panaieg GmbH
Courtesyof Aucivem GmBH / Panaleg GmbH
[credit very unreadable; best guess here]

"Herzen, die immer allein sind"


(Ralph Stuew / Siegfried Osten)
performed by Eberhard Juza
Pubished by 1960 tied der Zeit [????]
Courtesy of BMC Berline SMusik GmbH/AMICA

"I'm in Love Again"


(Antonine Bemiea/Dave Bartheiemew)
performed by Fate Domino
Published by EMI Unart Catalog Inc., EMI Partnership Musikverlag GmbH
Courtesy of EMI ELECTROLA GmBH

"It's A Man's Man's World"


(J. Brews / B. Newsome)
performed by James Brown
Published by DYNATONE PUBL. CO. / WARNER-TAMERLANE PUBL. CORP. / KEWE WELT Musikverlag GmbH and Musikverlag INTERSONG GmbH
I. Hs. WARNER/CHAPPELL MUSIC GMBH GERMANY
Courtesy of Polydor Inc. ex 8458282 Polydor
Missing Information?
If any information appears to be missing from this page, contact us and let us know!