Rael Jones Scores 'My Cousin Rachel'
MAY 16, 2017 | Submitted by Costa Communications / Soundtrack.Net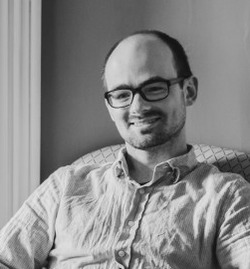 Award-winning film composer and multi-instrumentalist Rael Jones scores Fox Searchlight Pictures' dark romance film, My Cousin Rachel from director Roger Michell, with his screenplay based on the 1951 novel of the same name by Daphne du Maurier. The film marks the fifth-time Jones and Michell have worked together, but the first-time Jones has taken on the composer role for the director. The film stars Rachel Weisz and Sam Claflin. My Cousin Rachel tells the story of a young Englishman (Claflin) who plots revenge against his mysterious, beautiful cousin (Weisz), believing that she murdered his guardian. But his feelings become complicated as he finds himself falling under the beguiling spell of her charms. The composer created a score that reflected the period, and displays the emotional upheaval of the characters. My Cousin Rachel opens in theaters June 9th; score album available from Sony Classical June 2nd.
Composer Rael Jones, explains working with director Roger Michel and the scoring process for the film, "For My Cousin Rachel, Roger was clear that an orchestral sound suited the period and the tone and we wanted a classy soundtrack. Roger would reference Hitchcock films and said he wanted something timeless and period-sounding. It was clearly going to be orchestra. In the end, I used a lot of woodwinds than you might commonly use in film scoring, because it seemed to fit with the agricultural setting. Woodwinds are often used in classical music to represent bird life and pastoral themes. I guess I was channeling some of that."
He continues, "A lot of the film is Rachel Weisz and Sam Claflin together, so the individual voice-like nature of woodwind instruments, seemed more appropriate than any other instruments because of their distinct sounds and characters. It's not a homogenous family. They all have color to them. I really enjoyed layering and passing melodies between the woodwind family. 'Rachel' herself I'd often represent with clarinet because, firstly the hollow nature of that instrument suited her in her mourning and her slightly low voice as well. The clarinet's great in its low register. Also, the clarinet is subliminal. I think it looks like 'Rachel' in the film because it's a black instrument obviously and she's in mourning wearing black, most of the film. In addition, the clarinet's great because you can play very quietly on it and it can creep in. In parts of the film, it is in a quiet house and we needed some very quiet playing. I feel the clarinet does that better than any other woodwind instrument.
Also, there's a lot of piano in the score as well, which has quite a homely feel to it and a lot of harp, which often reflects the romance, although the beating heart would be made with a harp sound. We also had 50 string players, who were often dividing widely between the sections, so we had intense cord manipulation to create a more intense sound, more psychological sound, and they'd be playing very high-up harmonics, on their higher strings to create a glassy and intense psychological space for Sam Claflin's character to be in. A few times, to support the high strings, I'd add in glass sounds by bowing pipe glasses and wine glasses, and then pitching those around the keyboard. I'd blend that sound around the orchestra."
Newsletter
Enter your e-mail address to receive weekly soundtrack and film score news: