Varese Sarabande Announces 'Jasmine' Soundtrack
JUNE 29, 2017 | Submitted by The Krakower Group / Soundtrack.Net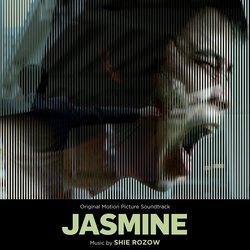 Varèse Sarabande will release the Jasmine – Original Motion Picture Soundtrack digitally on July 14, 2017. The album features the film's original music composed by Shie Rozow.
"This was my first time doing an all-electronic score, and in many ways the score also needed to double as sound design," explained Rozow. "I took various orchestral sounds and effects and processed them very heavily to turn them into something very electronic and quite different. And in order to really get the emotion I wanted, I felt I needed a bowed instrument. There's something about how a bow pulls across a string to generate a sound in a way that no other instrument can. Since I wanted to stick to the electronic palette I used an electric cello that is also quite processed, and that's featured throughout the score."
"The film is called Jasmine, yet we never actually see Jasmine in the movie," said Rozow. "We see a couple of photos of her, and her gravestone. But she died before the film even begins. So one of the tricks was to create a 'Jasmine theme' that would emotionally connect our main character, Leonard, with her." In addition to Jasmine's theme and variations, "we also have Leonard's motif, which is just a four note ascending line that sometimes plays as counterpoint to Jasmine's theme. And we have the therapy theme, which comes back whenever we see Leonard in group therapy."
Newsletter
Enter your e-mail address to receive weekly soundtrack and film score news: