Milan Records to Release 'The Glass Castle' Soundtrack
JULY 14, 2017 | Submitted by Milan Records / Soundtrack.Net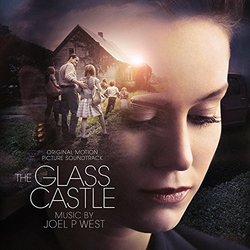 Milan Records today announced that it will release The Glass Castle - Original Motion Picture Soundtrack digitally and on CD on August 11th to coincide with the wide release of Lionsgate's feature film starring Academy Award winner Brie Larson and Oscar nominees Woody Harrelson and Naomi Watts.
The soundtrack features the movie's original score by composer Joel P West (Short Term 12, Grandma) and includes the original song "Summer Storm" written and performed by West and inspired by the original writings of Jeannette's father. It also includes the cover of "Don't Fence Me In" based on a song from the memoir.
"Joel was part of The Glass Castle team from day one. He and I were brainstorming about the music while the script was being written and by the time we were in pre-production, he was sending me playlists and early demos that we'd listen to while location-scouting through West Virginia," said director Destin Daniel Cretton. "Joel was also on set during the shoot, pulling inspiration from the performances and having shared that experience made it much easier to determine what music would work well with any given scene. A good number of the demos he worked on during that time became the building blocks of the final score."
"The Glass Castle tracks the 30-year journey of Jeannette's relationship with her father Rex in just two hours so we developed recurring music themes that serve as anchors throughout the story and evolved in size and tone," said West. "The music starts out glossy and grandiose to echo her childhood adoration for her Rex and then it peels down layer by layer to more modest sounds as she develops fear and resentment throughout her volatile years in West Virginia. Eventually, the larger-than-life themes from her childhood reconstruct in a more honest and understated way as she accepts her true self and forgives Rex."
Newsletter
Enter your e-mail address to receive weekly soundtrack and film score news: