Laced Records to Release 'Absolver' Game Soundtrack
SEPTEMBER 11, 2017 | Submitted by White Bear PR / Soundtrack.Net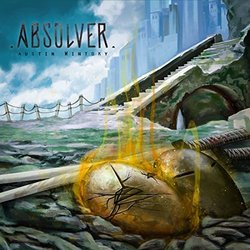 Laced Records and Austin Wintory, in partnership with SloClap and Devolver Digital, will release the Absolver (Original Soundtrack) worldwide on deluxe double vinyl, CD and digital formats from today. The game's 20-track original score by award-winning composer Austin Wintory (Journey, Abzu, Assassin's Creed Syndicate) includes a brand new exclusive track co-produced by RZA (Wu-Tang Clan, Afro Samurai).
In the lead up to release developer Sloclap and Wintory enlisted the talents of legendary producer and Wu-Tang founder RZA, to co-produce the final "Risyn Boss Theme" for the game. RZA, a big fan of video games and Kung Foo, known for his work on Afro Samurai worked with Austin over a couple of weeks to bring the final boss theme to life. Wintory was brought onto the Absolver team during development, assisting in creating the feel of the world where an aesthetic was already strongly suggested. This resulted in a fascinating, balletic score that complements the fluid combat.
Laced Records continue their commitment to producing the ultimate video game soundtrack collectibles with Absolver, re-mastering Wintory's score specifically for vinyl. Pressed on double translucent red heavyweight 180g vinyl and delivered in a deluxe gatefold sleeve, the release also features exclusive original artwork by El Huervo (Hotline Miami, else.heartbreak).
The CD features all 20 tracks and original artwork by Costa Rican artist Angela Bermúdez.
Wintory commented on the soundtrack: "I wrote the music in a pure and holistic way about the emotional experience [of Absolver]. Our creative director Pierre described the game as 'combat through friendship' during our very first call, and so it was crucial that the music reflect that underlying empathy. It's about giving strength to your adversaries, while they strengthen you. So the music becomes this kind of dance, like the two players are engaged in a ballet together. Conveniently this approach also helped us avoid the clichés of the martial arts genre, which both the developers and I were very keen to avoid!"
Newsletter
Enter your e-mail address to receive weekly soundtrack and film score news: