Sony Classical Announces 'Goodbye Christopher Robin' Soundtrack
SEPTEMBER 26, 2017 | Submitted by The Krakower Group / Soundtrack.Net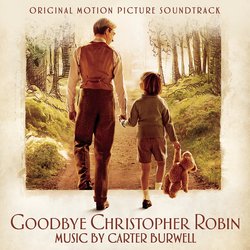 Sony Classical announces the release of Goodbye Christopher Robin (Original Motion Picture Soundtrack) with an original score by Academy Award-nominated composer Carter Burwell.
The soundtrack will be released digitally on September 29 and on CD on October 20, 2017. The film will be released in the US on October 13, 2017.
Carter Burwell said about the score: "One of the riskier decisions Simon Curtis and I made with the score was to withhold the main theme until the middle of the film, when A. A. Milne begins to write and his friend Ernest Shepard begins to illustrate "Winnie The Pooh". We did this to make that moment especially noteworthy, to make it the turning point of the story. Before that point, the music plays many things - the trauma of war, the transition from city to country life, the awkward relations between Christopher Robin and his parents. But then Pooh changes everything."
Newsletter
Enter your e-mail address to receive weekly soundtrack and film score news: