Ubisoft Announces Dan Romer as Composer for 'Far Cry 5'
SEPTEMBER 29, 2017 | Submitted by IMG / Soundtrack.Net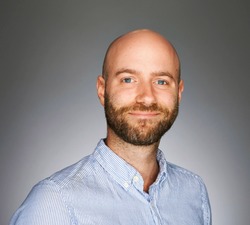 Ubisoft announced that Dan Romer, the award-winning film composer, songwriter and music producer, is composing the score for Far Cry 5 in addition to writing songs for the game. The Far Cry 5 soundtrack will be available closer to the game's launch on February 27, 2018.
Known for his film score work on Beasts of the Southern Wild and Beasts of No Nation, and for producing the Grammy-winning single, "Say Something," and worldwide hit, "Treat You Better," Romer sought to create a soundtrack that transports players into fictional Hope County, Montana, where fanatical doomsday cult Project at Eden's Gate has taken over. Utilizing many Americana instruments, including banjos, fiddles, dobros and more, Romer's score will fluctuate as players explore the dynamic world and come head-to-head with cultists. Each of the regions will have specific character-centric music that ties into the motives of the Father and the Heralds.
Along with the musical composition, the Far Cry 5 score will also include original hymns written by Romer, produced by Bobby Shin and performed by the Bobby Shin Nashville Choir. The lyrics of these reflect the inspirations of the leadership and members of the cult while also hiding more sinister messages toward the Resistance. Each of these hymns will mix into the existing music that players experience as they explore the world or engage in combat.
Newsletter
Enter your e-mail address to receive weekly soundtrack and film score news: