Lakeshore Records to Release 'The Mountain Between Us' Soundtrack
OCTOBER 3, 2017 | Submitted by The Krakower Group / Soundtrack.Net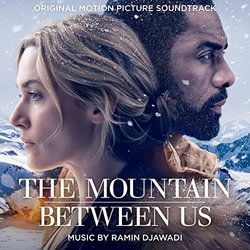 Lakeshore Records will release The Mountain Between Us - Original Motion Picture Soundtrack digitally on October 6 and on CD soon after. The album features the original music composed by Ramin Djawadi (Game of Thrones, Westworld).
"The Mountain Between Us is a beautiful character driven story set against breathtaking landscapes which was very inspirational to me. My goal with the music was to show the intimacy of the movie, two strangers trying to survive." Djawadi described. "One thing Hany [Abu-Assad, director] really wanted was to blend the environment with the music. At the core of the score is the piano and the strings. When you're in the mountains, you echo, so I implemented the idea of an echo into the score. Nature played an influential role and I tried to capture the ambient sounds with music."
Stranded after a tragic plane crash, two strangers must forge a connection to survive the extreme elements of a remote snow-covered mountain. When they realize help is not coming, they embark on a perilous journey across hundreds of miles of wilderness, pushing one another to endure and discovering strength they never knew possible. The Mountain Between Us is directed by Academy Award nominee Hany Abu-Assad and stars Academy Award winner Kate Winslet and Golden Globe winner Idris Elba.
Newsletter
Enter your e-mail address to receive weekly soundtrack and film score news: