Sony Classical Announces 'Red Sparrow' Soundtrack
MARCH 2, 2018 | Submitted by Sony Classical / Soundtrack.Net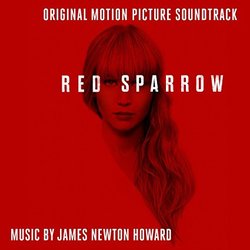 Sony Classical proudly announces the release of Red Sparrow (Original Motion Picture Soundtrack) with original music by award-winning composer James Newton Howard. The soundtrack is available March 2, 2018. The film will be released on March 2, 2018.
Based upon the best-selling novel by Jason Matthew, Red Sparrow is directed by Francis Lawrence with a screenplay by Justin Haythe and stars Jennifer Lawrence, Joel Edgerton, Matthias Schoenaerts, Charlotte Rampling, Mary-Louise Parker, and Jeremy Irons.
"Working with Francis Lawrence is always a joy. His movies provide a great musical opportunity, while his communication skills are clear and consistent. My first assignment in the Red Sparrow was to compose a twelve-minute piece that could serve as both a ballet and as accompaniment to an unfolding narrative. I also had the great honor of having my friend, Esa-Pekka Salonen conduct the main and end title music," says composer James Newton Howard.
Newsletter
Enter your e-mail address to receive weekly soundtrack and film score news: