Varese Sarabande to Release 'Chappaquiddick' Soundtrack
MARCH 27, 2018 | Submitted by The Krakower Group / Soundtrack.Net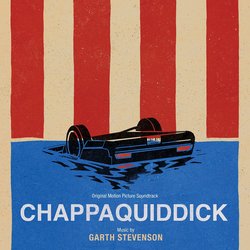 Varèse Sarabande will release the Chappaquiddick – Original Motion Picture Soundtrack digitally and on CD April 6, 2018. The album features original score composed by Garth Stevenson (Tracks).
Chappaquiddick is the untold true story surrounding the scandal & mysterious events of Mary Jo Kopechne drowning as Senator Ted Kennedy drove his car off the infamous bridge. Starring Jason Clarke as Senator Ted Kennedy & Kate Mara as Mary Jo Kopechne.
Composer Garth Stevenson has spent a lot of time in Massachusetts and understands how this episode has colored local history. "John [Curran, director] was looking for a balance or coexistence of darkness and lightness in the score. To hear the devils and angels overlapping within cues," Stevenson described. "Ted's main theme is introduced over the Chappaquiddick card, and is woven throughout the entire score. This theme is about the shadow Chappaquiddick cast over Senator Kennedy's life and career. Frequently presented in overlapping orchestrations, creating a canonic effect. It hangs over his head like the recurring image of the bridge at night."
Newsletter
Enter your e-mail address to receive weekly soundtrack and film score news: