Decca Classics to Release 'On Chesil Beach' Soundtrack
APRIL 11, 2018 | Submitted by White Bear PR / Soundtrack.Net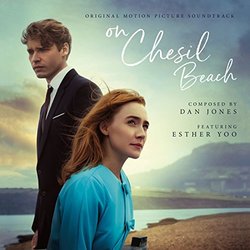 Decca Classics is releasing the soundtrack to the highly-anticipated new film adaptation of Ian McEwan's book, On Chesil Beach, featuring music from British composer Dan Jones and a stand-out performance from violinist Esther Yoo. The album is released on the May 18 to coincide with the film opening in cinemas the same day.
Jones' brand new score is performed by the BBC National Orchestra of Wales and young American-Korean violinist Esther Yoo, who has a prominent solo part throughout. Alongside Jones' score are familiar classical pieces by composers including Rachmaninov, Schubert, Elgar and Mozart.
Dan Jones says, "It's been a great journey working with one of my favourite directors Dominic Cooke, and long time collaborators BBC NoW, to produce a score which is woven into Ian McEwan's wonderful script, and an absolute delight to work with Esther who has brought so much insight and depth to the music. I've found it really rewarding working with a soloist who has taken as strong an interest in the drama as the music, and who has brought her extraordinary musicality to bear on both."
Esther Yoo comments, "Dan has written a wonderful score and it was very important for me to really understand the story – first through the book and then by watching the movie, to place exactly where the music appears and why it appears. The music is discreet, it's subtle, it's very sentimental and magical and I'm delighted to be venturing into film music for the first time."
Adapted by Ian McEwan from his acclaimed novel of the same name, On Chesil Beach stars three-time Academy Award nominee, four-time BAFTA nominee and recent winner of a Golden Globe, Saoirse Ronan and Billy Howle. It is directed by Dominic Cooke, four-time Olivier Award winning and BAFTA nominated theatre, TV and film director and writer.
Newsletter
Enter your e-mail address to receive weekly soundtrack and film score news: