Lakeshore Records to Release 'The Sinner' Soundtrack
MAY 2, 2018 | Submitted by White Bear PR / Soundtrack.Net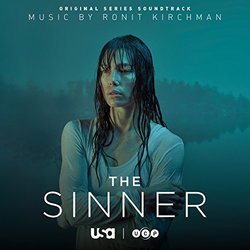 Lakeshore Records will digitally release The Sinner: Season 1 (Original Series Soundtrack) on May 11th, which will feature the show's original score by composer Ronit Kirchman. USA Network's critically acclaimed limited series The Sinner (starring Jessica Biel) was the #1 new cable-series of 2017, averaging 3.5 million viewers per episode. The series received award nominations for both the Golden Globes and Critics' Choice Awards.
The album is a deep dive into the mysterious and captivating musical world of The Sinner – an emotional journey of discovery through a landscape of distinctive electronic rhythms and beats, evolving layers of danger and mystery, and memorable, masterfully orchestrated melodies. The Apple Deluxe edition will include a package of 9 additional exclusive bonus tracks from Kirchman's score.
Says showrunner Derek Simonds: "I can't imagine The Sinner without Ronit's music. She's a whiz in the studio, a talented multi-instrumentalist who creates singular textures for her compositions, and most importantly, a soulful artist with a deep sensitivity to the subtleties of character and mood. Her work effortlessly expresses both the churning dread and the contemplative, bruised heart of Cora's journey."
Kirchman elaborates: "It's such a pleasure to write for a show where I am asked to create something new and musically innovative, with sounds and themes that feel original and unexpected, while at the same time organic to the story. We want the audience to feel totally engaged, moved, and surprised – and that means coming up with a fresh tool kit and unique signature themes. My hybrid palette for The Sinner incorporates specifically designed electronic elements, sculpted sounds, acoustic instrumental writing with extended techniques, and processing of live sounds. The goal is for the audience to feel taken over by this compelling story."
Newsletter
Enter your e-mail address to receive weekly soundtrack and film score news: