Sony Classical Announces 'Adrift' Soundtrack
JUNE 1, 2018 | Submitted by Sony Classical / Soundtrack.Net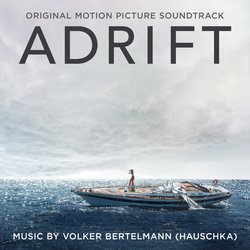 Sony Classical proudly announces the release of Adrift (Original Motion Picture Soundtrack) with original music by German composer, songwriter, pianist, experimental musician and Oscar nominee, Volker Bertelmann aka Hauschka, available now. STXfilms and Lakeshore Entertainment open Adrift in U.S. theaters today.
Hauschka says about the soundtrack: "Collaborating with Baltasar Kormákur was a wonderful experience and he gave me a lot of freedom to find the right sound for the film. Adrift tells a story about love and the fragility of human existence, so I wanted to create some sort of instrumental tension to reflect both the darkness and peril, as well as the lightness and love in this film. We ended up recording a full string orchestra at British Grove in London and added piano and experimental electronics to create a diverse and dynamic score. I'm very happy with the result, and I feel fortunate to have been part of this powerful film."
Starring Shailene Woodley and Sam Claflin and directed by Baltasar Kormákur, Adrift is based on the inspiring true story of two free spirits whose chance encounter leads them first to love, and then to the adventure of a lifetime.
Newsletter
Enter your e-mail address to receive weekly soundtrack and film score news: