Lakeshore Records & Invada Records to Release 'Mandy' Soundtrack
JULY 13, 2018 | Submitted by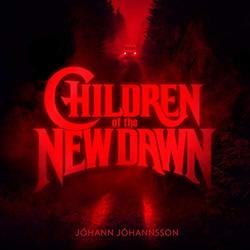 Lakeshore Records in conjunction with Invada Records will release Jˇhann Jˇhannsson's final work, his original score to the forthcoming film Mandy. The film and soundtrack will be released seven months after his heartbreaking and untimely death in February. Jˇhannsson's manager, Tim Husom, remembers Jˇhann and how the project came about: "My friend and client Jˇhann Jˇhannsson passed away on February 9, 2018. The last music he created before his death was the score to Mandy. We were working on it right up until the film was delivered to Sundance in early January, 2018. Back in August of 2016 we received a call from Daniel Noah at SpectreVision about this crazy new horror film they were starting that starred Nicolas Cage, Andrea Riseborough, Linus Roach, and directed by Panos Cosmatos. Jˇhann had just finished his score for Denis Villeneuve's film, Arrival, when the Mandy mood boards were sent over to us. They were unbelievably cool and scary. Our interest was hooked immediately. Jˇhann's first email response to me about the project was 'Seriously, his (Panos) Beyond The Black Rainbow film is a masterpiece! I love it. And the way he uses music.' To Jˇhann, the idea of working on Mandy with Panos and SpectreVision was bringing some much needed balance to his score career and a perfect next step."
Lakeshore Records and Invada Records will release a single from the soundtrack, Children of the New Dawn, on July 13th digitally with the full album Mandy—Original Motion Picture Soundtrack to follow on September 14th. The film score was co-produced by Jˇhannsson and Randall Dunn (produced Sunn O)))) and features Sunn O)))'s Stephen O'Malley on guitar. The album was assembled posthumously in March 2018 with the help of co-producers Pepijn Caudron (Kreng) and Yair Glotman. The film, directed by Panos Cosmatos and starring Nicolas Cage, will be released by RLJ Entertainment on September 14th. The film was produced by SpectreVision, XYZ Films, and Umedia with support from Legion M.
Mandy is set in the primal wilderness of 1983 where Red Miller, a broken and haunted man hunts an unhinged religious sect who slaughtered the love of his life.
In the liner notes Cosmatos states: "Jˇhann went above and beyond, and I suspect to the limits of his sanity, to make the music for this movie. His words and his actions made him more than a great collaborator, they made him like a brother to me. I'm sad our time together was so brief but I'm very proud of what he accomplished on Mandy and I believe he was too."
Newsletter
Enter your e-mail address to receive weekly soundtrack and film score news: