WaterTower Music Announces 'Best Shot' Soundtrack
JULY 19, 2018 | Submitted by The Krakower Group / Soundtrack.Net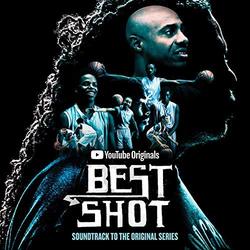 WaterTower Music has proudly announced today's release of the soundtrack to Best Shot, the YouTube Original documentary series that follows ESPN Analyst and former NBA star Jay Williams as he mentors Newark Central High School's basketball team. Working with Newark native Coach Shawn "OG" McCray, Williams will lend his NBA-caliber expertise to cultivate a winning spirit by helping this team of young men achieve their greatest potential. The series is directed by Emmy nominee John Michael Warren and executive produced by LeBron James and Maverick Carter from SpringHill Entertainment as well as Andrew Fried, Dane Lillegard and Jordan Wynn from Boardwalk Pictures.
The music for the series was created by the composing duo Hylton & Yoffee who have collectively racked up Billboard #1 albums with Nicki Minaj, Arianna Grande, and Keyshia Cole, and composed music for the campaigns of Star Wars: The Force Awakens, Star Wars: The Last Jedi, Ready Player One, Pirates of the Caribbean, The Jungle Book, among others. Yoffee currently scores the #1 show on Disney, Andi Mack, and has scored television series for MTV, the CW, Showtime and Netflix.
The resulting soundtrack for Best Shot is a hybrid of hip-hop & film music, created by utilizing the songwriting camp process familiar in the pop world mixed with traditional scoring techniques. "The look into the lives of these young men from Newark Central has been an amazing canvas for music because of the depth of emotion portrayed on screen," explained the composing duo. "We approached the original music in much the same way we create songs for record labels & pop artists but instead we treated the show as the artist and developed songs in the same way we would develop an album."
Singers, rappers and a bevy of musicians were recorded for the show's music, which features 20 powerhouse tracks culled from the show's original score – including ten original songs. Three songs feature one of Interscope's newest artists, Mereba, and three feature vocalist Scotty Grand who has been the creative director for Jordin Sparks, JoJo and Keke Palmer. "There was also a desire to harken back to the musical history of Newark," described Hylton and Yoffee. "So we called on jazz legend Gary Thomas, who has toured with the likes of Miles Davis, Herbie Hancock and John McLaughlin; and Russell Kirk who has performed with Parliament Funkadelic, Sam Rivers, Terri Lynne Carrington and Jill Scott. We were able to write extremely detailed pieces because we knew exactly who would be performing them and were familiar with their particular strengths."
Newsletter
Enter your e-mail address to receive weekly soundtrack and film score news: