Kathryn Bostic Named Berklee Film Scoring Artist in Residence
SEPTEMBER 18, 2018 | Submitted by Berklee College of Music / Soundtrack.Net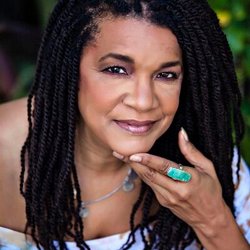 Kathryn Bostic, a composer, singer-songwriter, pianist and vocalist known for her work in film, TV and live theater, has been named Berklee's 2018-19 Film Scoring Artist in Residence. Bostic is the first female African American film composer to join the Academy of Motion Picture Arts and Sciences. She is also a member of the Academy of Television Arts and Sciences and Vice President of the Alliance For Women Film Composers. Bostic has composed for films and television shows including Dear White People, American Masters - August Wilson: The Ground on Which I Stand, Middle of Nowhere and Surviving Compton: Dre, Suge & Michel'le, and has written music for several August Wilson plays.
Made possible through a 2018 FilmCraft grant from the Academy Foundation of the Academy of Motion Picture Arts and Sciences, the Film Scoring Artist in Residence Program aims to support the careers of practicing film composers, prepare students as film scoring professionals, diversify the pipeline of talent to the film industry, and increase public awareness of the significance of the film scoring craft.
During her residency, October 1-5, Bostic will work closely with film scoring students through clinics, lectures and workshops, including a special clinic for seniors in the major. She will also participate in a demo orchestral recording session for film scoring students on the Shames Family Scoring Stage and deliver a keynote discussing inclusion, individuality, and imagination, and providing insight about the importance of film scoring to the filmmaking process. The keynote takes place Thursday, October 4 at 1:00 p.m. at the Red Room at Cafe 939, and is open to the public.
For the first time, the residency will engage with high school students in Berklee City Music, a program that provides high-quality contemporary music education, mentoring, and scholarship opportunities to youth from underserved communities at no or low cost. Bostic will spend a day with City Music students at the Boston Arts Academy exploring film scoring as a career and discussing educational pathways that can lead to success in the field. City Music students will also have the opportunity to receive mentorship from Berklee film scoring students after the clinic.
"We are incredibly grateful to the Academy Foundation for its continued support of our Film Scoring Artist in Residence Program and we could not be more excited to welcome Kathryn Bostic," said Alison Plante, chair of Berklee's Film Scoring Department. "Kathryn has local roots, having studied music at Tufts University and the New England Conservatory, and is accomplished in a range of styles, which I think our students will relate to. She is excited to engage with our students and with the young people in the City Music program. We look forward to a rewarding experience for all."
Newsletter
Enter your e-mail address to receive weekly soundtrack and film score news: