Lakeshore Records to Release 'An Actor Prepares' Soundtrack
SEPTEMBER 20, 2018 | Submitted by Defiant PR / Soundtrack.Net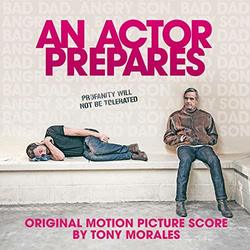 Lakeshore Records is pleased to announce the release of An Actor Prepares – Original Motion Picture Soundtrack Digital Download available October 5, 2018. The album features original music by multiple Emmy-nominated composer Tony Morales.
After a near death experience, Atticus Smith (Jeremy Irons), a world-famous actor renowned for his drinking as much as his acting, must drive cross country to his favorite daughter's wedding with a son, Adam (Jack Huston), who once testified against him.
More than endure the journey, Adam and Atticus must survive each other. "My approach, and what I felt that the film called for, was a score that set the tone of the film rather than a score in a traditional sense. It works more like a song would over traditional underscore," describes composer Tony Morales about scoring the emotional dynamic between the unrestrained father and estranged son in this unconventional indie comedy.
Tony Morales's music has traversed the worlds of drama, animation, and documentary for television and film. He is the currently the composer of the Disney animated series Elena of Avalor.
"An Actor Prepares is a pop score at its core. The ensemble is that of a rock band: guitar, bass, drums. For added texture, I used a string quartet for cues that needed a little more emotion as well as electric and acoustic guitar textures to build padding to keep the tone warm," explains Morales. Adding, "I played most of the guitars on the film myself."
Newsletter
Enter your e-mail address to receive weekly soundtrack and film score news: