Lakeshore Records Announces 'The Predator' Soundtrack
SEPTEMBER 28, 2018 | Submitted by The Krakower Group / Soundtrack.Net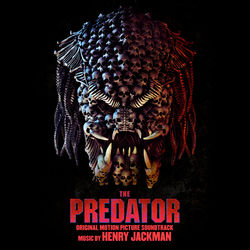 Lakeshore Records pleased to announce the release of The Predator – Original Motion Picture Soundtrack on Digital Download on September 28, 2018 on Digital Download and CD. The album features original music by blockbuster composer Henry Jackman.
From the black depths of outer space to the backwoods of southern Georgia, the Predators come to hunt in Shane Black's explosive reinvention of the beloved series. Now, the universe's most lethal hunters are stronger, smarter and deadlier than ever before. And only a ragtag crew of ex-soldiers and an evolutionary biology professor can prevent all humanity from becoming the Predators' trophies.
"It was an honor to work on a film that had such rich thematic heritage," said wonderful dynamic composer Henry Jackman. "Alan Silvestri's fantastic score from the original has always been a favorite of mine and when asked if I would like to be involved in this project I immediately said yes. Shane was an absolute pleasure to work with from beginning to end - I'm sure audiences will appreciate this addition to the Predator saga."
Newsletter
Enter your e-mail address to receive weekly soundtrack and film score news: