Dubois Records Announces 'Bodyguard' Soundtrack
OCTOBER 24, 2018 | Submitted by Dubois Records / Soundtrack.Net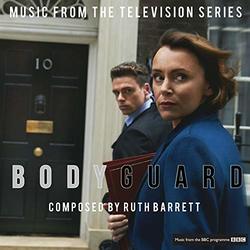 Emmy-Nominated composer Ruth Barrett's soundtrack to the BBC's six-part series Bodyguard is out today and available to buy and stream digitally on all platforms. The soundtrack release coincides with the 24th October series release on Netflix. The series originally aired in August and was hailed as the biggest and most watched drama on British television in over a decade.
Ruth's comments about the soundtrack:
"The soundtrack portrays the inner workings of lead character David Budd's mind: his PTSD, torment and conflicting emotions about Julia, the woman he is assigned to protect. There are no big melodies - it's more about mood and feeling, which was the brief by Thomas Vincent, the director.
The entire sound palette is bespoke, using a lot of processed raw sounds recorded specifically for this project, including bass trombone and modular synths. Scratchy electric cello became the signature sound for David's anxiety. For this I used a variety of scraping effects and textures, favouring the imperfections and the sound of the hair on the bow.
The score is rough-and-ready and the main theme has an infectious club-like beat which the producers felt sounded like a seedy Berlin nightclub at 4am, dark and a bit unhinged. It's the perfect soundtrack for a show where anything could happen!"
Newsletter
Enter your e-mail address to receive weekly soundtrack and film score news: