Varese Sarabande Announces 'The Devil We Know' Soundtrack
DECEMBER 7, 2018 | Submitted by The Krakower Group / Soundtrack.Net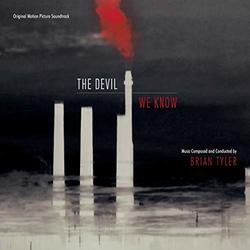 Varèse Sarabande Records announces the digital release of The Devil We Know – Original Documentary Score on December 7th. The score features music from composer Brian Tyler (Crazy Rich Asians, Iron Man 3).
"Composing the score for The Devil We Know was a truly personal experience for me," composer Brian Tyler shares.
The Devil We Know tells about one of the largest lawsuits in environmental history, staring a gym teacher and cattle farmer who led the citizens of a small West Virginia city to battle the multinational chemical megaliths, Dupont and 3M.
In tribute to this heroic struggle, composer Brian Tyler creates a rich audio panorama for the tale of one of the biggest environmental scandals of the modern day. "I wrote the score thematically and used multiple pianos, electronics, guitars, cellos, rhodes electric piano, and my own voice to make the music." Tyler said.
As he continued he was honest about his desires for the music, " My hope that it will take the listener on an auditory journey that echoes the true story of this film and the remarkable people that stand up to powerful foes with truth and bravery." Directors Stephanie Soechtig and Jeremy Seifert present an unusually engrossing human-interest documentary amongst the complexities of industrial pollution, corporate secrecy, and governmental lobbying.
Brian adds, "While the music reflects the mysterious layers of the worldwide ecological scandal as the clues are uncovered, I wanted to concentrate on highlighting the film's emotional underpinnings. There is so much humanity that imbues the documentary - personal stories, family, love".
The Devil We Know is currently available on DVD and VOD services, like iTunes, Google Play and Amazon. Screenings by universities, governmental agencies and various other public interest groups continue to bring this critical document to theaters nationwide
Newsletter
Enter your e-mail address to receive weekly soundtrack and film score news: